Quality Goggles for Under $20?
http://www.annexpaintball.com/masque-annex-black-thermal-p-688.html
Annex Paintball has released specs on a brand new goggle system that not only offers competitive levels of quality and features, but also carries a price tag until $20.00. This relatively unknown company gained an online reputation when images and price points of the goggle, called the Masque, showed up online.
Some of the finer points of the system include:
- 160 degrees of vertical vision

- Quick-change lens system (change your lens in under 10 seconds)
- Distortion-free polycarbonate lenses

- Hydrographic finish that resists paint-etching and gouges.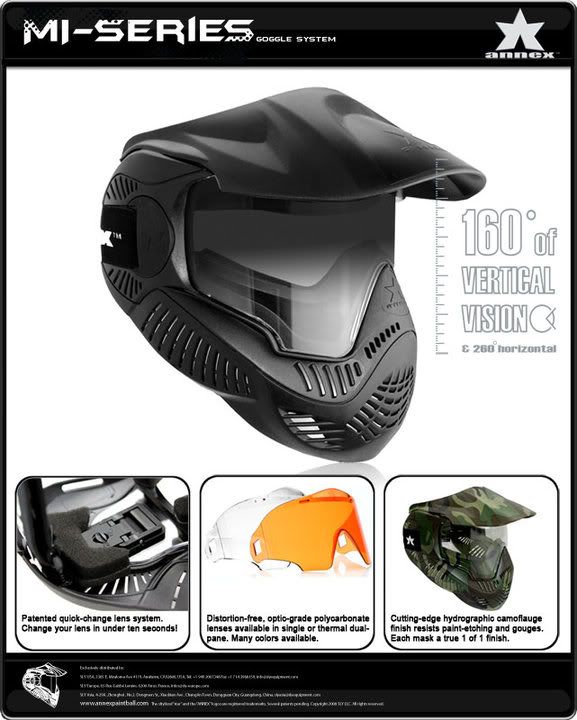 You can learn more at the Annex Paintball
website
Comments here